Datasheet Infineon 1EDB8275F — Datenblatt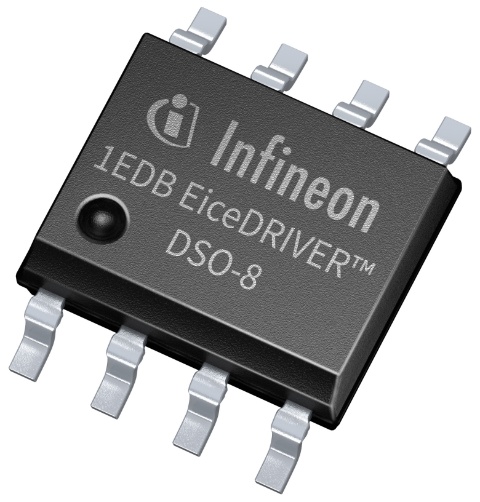 Single-channel isolated gate-driver IC in 150 mil DSO-8 package
Datenblätter
Datasheet 1EDB6275F
PDF
,
975 Kb
, Sprache:
en
, Revision:
02_01
, Datei hochgeladen:
Jun 1, 2021
, Seiten:
32
Single-channel isolated gate-driver IC in 150 mil DSO-8 package
Preise
Detaillierte Beschreibung
The EiceDRIVER™ 1EDB8275F provides an input-to-output isolation of 3kVrms.
With a propagation delay accuracy of +4/-6ns, the gate driver is optimized for fast-switching applications with high system-level efficiencies. To support functionally safe system operation the common-mode transient immunity (CMTI) exceeds 300V/ns, the typical output stage clamping speed is as short as 20ns, and output-stage undervoltage lock-out (UVLO) of 8.0V.
The 1EDB8275F is available in an 8-pin DSO package. The industry-standard pinout has separate source and sink output pins to ease application design tasks. this single-channel isolated gate driver IC solves PCB-layout problems in high-power factor controllers (PFC) and high-voltage DCDC stages. Applications also include multi-level topologies and use-cases with 557Vrms working voltage (pollution class II).
Status
Andere Optionen
Modellreihe
Serie: 1EDB8275F (1)
Herstellerklassifikation