Datasheet Infineon IMD111T6F040XUMA1 — Datenblatt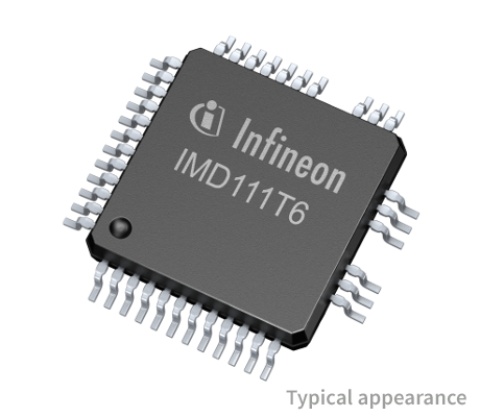 SmartDriver with PMSM/BLDC motor controller and gate driver
Datenblätter
Datasheet IMD112T-6F040
PDF
,
761 Kb
, Sprache:
en
, Revision:
01_00
, Datei hochgeladen:
Feb 19, 2021
, Seiten:
38
SmartDriver with PMSM/BLDC motor & PFC controller and gate driver
Preise
Detaillierte Beschreibung
iMOTION™ SmartDriver integrating motor controller and 600 V three phase gate driver in LQFP-40 package.
The IMD111T-6F040 is a highly integrated ICs for the control of three phase motors.
It integrates the motor controller with a high voltage three-phase gate driver and a voltage regulator and is able to drive a wide variety of MOSFETs or IGBTs. It performs sensor less field oriented control (FOC) for a permanent magnet synchronous motor (PMSM). The integrated script engine (small virtual machine) provides application flexibility by running customer scripts.
Status
| | |
| --- | --- |
| Lifecycle Status | Active (Recommended for new designs) |
Andere Optionen
Modellreihe
Herstellerklassifikation
Power > Motor Control ICs > Digital Motor Controller (iMOTION™)