Datasheet Infineon IM828-XCC — Datenblatt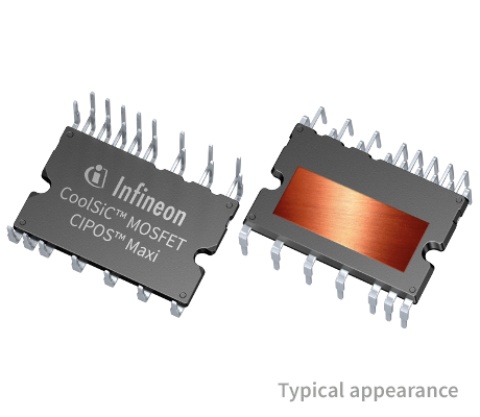 CIPOS™ Maxi 1200 V, 20 A three-phase intelligent power module
Datenblätter
Datasheet IM828-XCC
PDF
,
1.3 Mb
, Sprache:
en
, Revision:
02_00
, Datei hochgeladen:
Dec 10, 2020
, Seiten:
23
CIPOS Maxi IM828. The CIPOS Maxi IM828 product group offers the chance for integrating various power and control components to increase reliability, optimize PCB size and system costs.
Preise
Detaillierte Beschreibung
CIPOS™ Maxi 1200 V, 55 mΩ three-phase CoolSiC™ MOSFET based intelligent power module with open emitter in DIP 36x23D package providing fully-featured compact inverter solution with excellent thermal conduction for industrial applications including industrial drives, HVAC, active filters, motor controls and etc.
Status
IM828XCCXKMA1
Lifecycle Status
Active (Recommended for new designs)
Modellreihe
Serie: IM828-XCC (1)
Herstellerklassifikation
Power > Intelligent Power Modules (IPM)